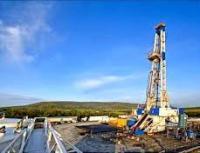 Transerv Energy has achieved a sustained gas flow and a continuous flare from the Warro-6 well in WA during the initial cleanup phase of the well.
While the flow rate has yet to be measured, the early-stage result is considered to be a significant development in Transerv's strategy to establish Warro as a major economic gas project and a strong player in WA's gas market.
Warro, located in WA's mid-west, is Australia's largest undeveloped onshore gas field with resources of 11.6 trillion cubic feet of gas in place. Transerv's exploration program at Warro is being funded by Alcoa of Australia, which can earn up to 65% of the project.
The gas flow followed the successful reservoir stimulation program completed at Warro-6 last week.