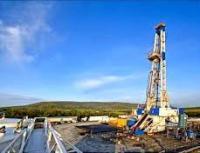 Transerv says that the present operation at Warro-5 is drilling ahead at 1857mRT TVD in a side track hole (Warro-5ST). During the week, fishing operations were not able to recover the lower part of the bottom hole assembly which had become differentially stuck. It has now been cemented in place and the well redirected around it towards the original target.
The bottom hole assembly left in hole has no radioactive sources, is completely inert and presents no hazard to the environment. The DMP have been consulted and provided their approval for the operations outlined above.
Warro-5ST will be drilled to achieve the same objectives as the original well and continues to be funded by Alcoa under the farmin agreement.