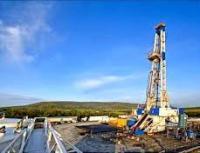 Transerv Energy says that Mr Craig Burton and Mr Ian Cockerill have resigned as Directors of the Company and will be replaced by Mr Charles Morgan and Mr Brett Lawrence. Charles Morgan is appointed to the role of Chairman of the Board and Brett Lawrence as a non-executive Director.
These Board changes are consequent upon the recently approved demerger of the Company's Canadian assets via TSV Montney Ltd, representing a desire to establish separate board and management structures in these separating entities.
Charles Morgan is an experienced resources executive with extensive experience in equity capital markets and emerging resource projects over a 25 year period. He is an existing substantial shareholder in Transerv and was instrumental in identifying and acquiring the Warro project for the Company.
Brett Lawrence has 12 years of experience in the oil and gas industry, performing roles in drilling engineering, reservoir engineering, project development and commercial management.