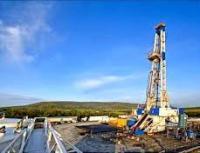 Transerv Energy says that an independent assessment has increased the size of its Warro onshore gas field in WA by over two times. The field is located approximately 200km north of Perth in RL's 6 and 7.
The new figures provided by RISC Advisory (Table 1) indicate a Contingent Resource Low estimate of 2.4Tcf of total gas initially in-place which is approximately double the amount previously assessed by Gaffney, Cline & Associates prior to the Alcoa farmin work .
This category is deemed to be the lowest-risk portion of the Resource and would be the basis of any project development.