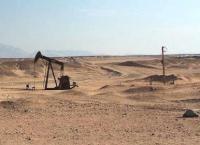 TransGlobe Energy Corporation announces its 2013 year-end reserves and operations update before the opening of stock markets.
RESERVES
The Company's 2013 and 2012 year-end reserves were prepared by the independent reserves evaluation firm of DeGolyer and MacNaughton Canada Limited ("DeGolyer"), in accordance with National Instrument 51-101.
The following is a summary of DeGolyer's evaluation for the year ended December 31, 2013 with comparatives to the year ended December 31, 2012. The recovery and reserve estimates of crude oil, natural gas liquids ("NGLs") and natural gas reserves provided are estimates only, and there is no guarantee that the estimated reserves will be recovered. Actual crude oil, NGL and natural gas reserves may be greater than, or less than, the estimates provided herein. All reserves presented are based on DeGolyer's forecast pricing, effective December 31, 2013 and December 31, 2012, respectively.