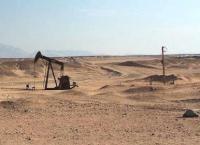 TransGlobe Energy Corporation has appointed Mr. David Cook and Mr. Bob MacDougall to its Board of Directors effective August 12, 2014.
Mr. Cook possesses more than 25 years' experience in the energy business having held senior positions at The Abu Dhabi National Energy Company PJSC (TAQA), Amoco, BP and TNK-BP. Most recently, Mr. Cook served as Executive Officer and Head of Oil and Gas at TAQA where he led the company's upstream and midstream interests in the Middle East, North America, the United Kingdom, and Europe.
Prior to joining TAQA, he served as Vice President for BP Russia, responsible for BP's non-TNK-BP exploration and production activities in Russia. He has held a variety of global technical, commercial and managerial positions based from the US, UK, Russia and the Middle East, as well as Board Director roles.