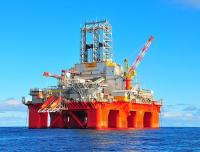 Transocean Ltd. entered into an agreement with Carl Icahn and certain investment funds managed by Mr. Icahn (the "Icahn Group"). Under the terms of the agreement, Transocean's Board of Directors has agreed to propose and support at the Company's 2014 Annual General Meeting ("AGM") that the company's shareholders approve the following:
A dividend out of additional paid-in capital in the amount of $3 per share, subject to applicable law; The re-election of Samuel Merksamer and election of Vincent Intrieri to its Board of Directors. Mr. Merksamer is employed by Icahn Capital LP, a subsidiary of Icahn Enterprises L.P., and was elected to the Company's Board of Directors at its 2013 annual general meeting. Mr. Intrieri has been employed by Icahn-related entities since October 1998 in various investment-related capacities; and
A reduction of the maximum number of directors on its Board of Directors to eleven (11) from fourteen (14). The Board previously proposed that shareholders approve a reduction in the maximum number of directors at the 2011 AGM but the presence quorum required under the Company's articles of association was not satisfied and the proposal was not voted upon. If the required quorum at the 2014 AGM is not satisfied, the Board intends to leave three seats vacant. As part of the agreement, and in addition to certain standstill restrictions, the Icahn Group has agreed to vote in favor of the Board's slate of director nominees and certain other proposals Transocean's Board may recommend at the 2014 AGM.