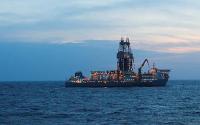 Transocean Ltd. has issued a quarterly Fleet Status Report that provides the current status of and contract information for the company's fleet of offshore drilling rigs. As of April 24, 2017, the company's contract backlog is USD 10.8 billion.
The report includes the following:
Transocean Spitsbergen - Awarded two contracts with Statoil ($83 million estimated backlog added, excluding performance incentive opportunities, integrated services and mobilisation).

The first contract is for three wells with an estimated duration of 90 days in the U.K. sector of the North Sea.
The second contract is for six wells with an estimated duration of one year in the Norwegian North Sea.

Estimated 2017 out of service days increased by a net 12 days.
The report can be accessed on the company's website.