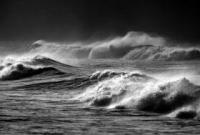 The Acquisition and the Placing remain conditional on Admission.
With effect from Admission, Andrew Benitz will be appointed as the Company's Chief Executive Officer and Ronald Lansdell as its Chief Operating Officer.
The new team will pursue a refined business strategy focused on maintaining, developing and exploiting a portfolio of North Sea assets with a greater focus on producing assets in order to seek to unlock the inherent value in the Group's existing tax losses and will seek to assess and acquire potential further North Sea oil and/or gas producing assets, some of which have already been identified and are currently undergoing due diligence and/or subject to ongoing commercial negotiations.
Andrew Benitz, CEO of Jersey Oil and Gas, said,'The new team welcomes the support received from shareholders and looks forward to driving forward the enlarged group's refined production led strategy with vigour and discipline. There is considerable value potential within the existing asset portfolio and tax loss pool, which will assist us in negotiating the potential acquisition of producing assets in the North Sea going forwards.'
The Company also announces that, with effect from Admission, its new website address will be www.jerseyoilandgas.com. Completion of the Acquisition is due to take place on 17 August 2015.