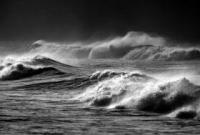 Trapoil makes certain board changes together with a corporate update.
Directorate Changes
The Company having now completed the planned transition period, Mark Groves Gidney, Chief Executive Officer, and Paul Collins, Chief Operating Officer, stepped down from the Board of the Company with effect from 31 October 2014.
Overhead Reduction
In the Company's corporate update announcement of 12 August 2014, it was anticipated that reductions in general overhead and administrative expenses of approximately £1m on an annualised basis were achievable. As a result of agreed headcount reductions, being phased in from now until 31 December 2014, and certain other identified overhead reductions, the group will have reduced its overhead costs to an estimated run rate of under £1.5m per annum from 1 January 2015.