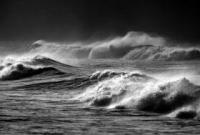 Trapoil says that operations are now being concluded on the Niobe (Licence P.1989, Blocks 12/26b & 27b) exploration prospect. The exploration well was drilled to its target depth of 5,005 feet Measured Depth Below Rotary Table ('MDRT') or 4,871 feet True Vertical Depth Sub Sea ('TVDSS') within the Late Jurassic Heather Formation and as such has fulfilled the licence obligation.
The well achieved its primary target, being the Burns Sandstone Member within the late Jurassic interval. The well penetrated good quality sands with no significant hydrocarbons. There are no plans to conduct a drill stem test and the well is to be plugged and abandoned.
The partners in Licence P.1889 are Suncor Energy UK Limited, operator (49.5 per cent. equity interest), Norwegian Energy Company UK Limited (22.5 per cent. equity interest) and Trap Oil Limited (28 per cent. equity interest, of which 2.5 per cent. is a carried interest).