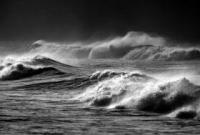 Trapoil announces a further corporate and operational update.
Additional Licence Relinquishment
The Board has decided to also relinquish Licence P.1556 Block 29/1c (Orchid), which was becoming unduly expensive to maintain. The decision to relinquish this additional licence was taken in conjunction with our partner following extensive efforts to secure a potential farm-out.
The impairment charge associated with the relinquishment of Orchid, to be recorded in the Company's results for the current financial year to 31 December 2014, is expected to amount to approximately £5.8m. This impairment charge will not affect the Company's net unrestricted cash reserves, which, as previously announced, amounted to approximately £7m as at 31 December 2014.