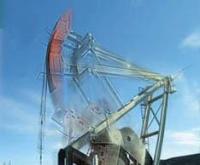 Traverse Energy Ltd. has successfully closed its previously announced non-brokered private placement (the "Private Placement") of common shares of the Corporation ("Shares") issued on a "flow through" basis eligible for the renunciation of Canadian development expenses within the meaning of the Income Tax Act (Canada).
The Corporation issued 1,168,000 Shares for gross proceeds of $700,800. The Shares issued are subject to a hold period under applicable securities laws until March 1, 2016.
The Corporation paid an aggregate finder's fee of $15,000 to four registered brokers in consideration for placing an aggregate of 500,000 Shares under the Private Placement.