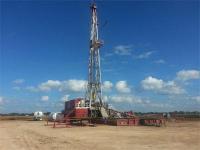 Treaty Energy Corporation makes changes to its management team and additions to its Board of Directors.
Chris D. Tesarski, Executive Chairman of Treaty Energy since May 1, 2014, was appointed Chief Executive Officer (CEO) of the company on July 28, 2014, following the resignation of Andrew V. Reid as its Chairman and CEO.
Mr. Tesarski stated, "The Board of Directors accepted the resignation of Mr. Andrew V. Reid as Chairman of the Board, member of the Board of Directors and CEO of the company. Mr. Reid's resignation is effective July 28, 2014. The company wishes to thank Mr. Reid for his tenure and wishes him all success in his new ventures."