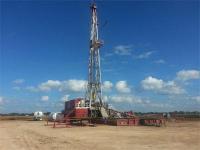 Treaty Energy Corporation announced that Aquinas Energy Resources, Inc. (Aquinas) in Houston, Texas has signed a Seismic Survey Contract involving the Belle Wisdom South lease.
Treaty Energy announced the Farmout Agreement contracted with Aquinas for a Four Well Farmout drilling program May 15th. The Seismic Survey will be conducted by Leroy Lee of American Seismic from Scottsdale, Arizona.
Chris D. Tesarski, Executive Chairman of Treaty Energy, will work closely with Aquinas's geologist and geophysicist Bill Gaskin, to review and select the first two drill sites and request a permit through the Texas Railroad Commission (TRRC) immediately. The new seismic data should assist Treaty Energy in providing the best site selections in order to maximize the potential return on investment to shareholders at the lowest possible risk.