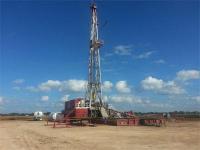 Treaty Energy Corporation announced plans to expand its oil and gas field development operations in Tuscola, Texas and provided a material update on all other current operations in East Texas and in Belize.
Treaty Energy Corporation has acquired lease rights to drill thirteen (13) new wells on the 260 acre Kubacak lease. The Kubacak lease is located approximately three and a half miles southwest of the Company's current operations on the Stockton and Mitchell leases.
The Company plans to develop the Kubacak lease in three phases. The first phase calls to develop three wells to determine the field's characteristics, the second phase will expand on the first three wells to include an additional 10 wells. The third phase will be announced at a later date, after the first two phases are completed and more lease assets are acquired.