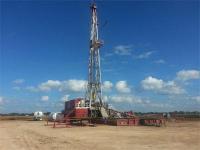 Treaty Energy Corporation has signed an agreement for a four well farmout drilling program with Aquinas Energy Resources, Inc. on the Belle Wisdom lease in Brazoria County, Texas.
Chris D. Tesarski, Executive Chairman of Treaty Energy, is pleased to announce that Andrew V. Reid, Treaty Energy's CEO, has signed a farmout agreement with Aquinas Energy Resources, Inc., a Houston-based oil and gas company.
Texas Sands Resources will be the operator of the project and will be applying for the first drilling permit based on a location that will be chosen by the company in conjunction with technical guidance from Aquinas' Geologist, Bill Gaskin.
Prior to drilling, Aquinas Energy will be providing Treaty Energy and Texas Sands Resources with Seismic data for management's review to ensure that the wells provide the maximum return on investment at the lowest risk possible.