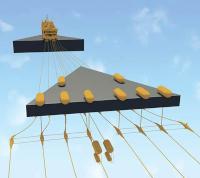 Trelleborg's offshore operation will showcase its comprehensive range of bend protection, towing, handling, and cable management products at the 84th SEG International Exposition in Denver, Colorado.
Located on stand 2462, the company will give visitors the chance to see its portfolio of cable protection products, including its cumberland grips, super boots, helical rod systems and bend stiffeners.
Bill Ram, Sales Manager with Trelleborg's offshore operation in Coventry, England, comments: "Our specialized materials are used in a number of challenging applications, often requiring high levels of resistance, durability and flexibility. As a result, it is imperative that we continue to develop our solutions to ensure that they consistently meet these increasingly demanding environments.