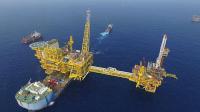 Trelleborg's engineered products operation has successfully completed its supply of floatover equipment for the PETRONAS NC3 gas field, located in Block SK316, 200 kilometres North of Bintulu, Sarawak in Malaysia.
Trelleborg provided PAPE Engineering, an engineering company responsible for the transportation and installation of the platform jacket and topside, with four Leg Mating Units (LMUs), as well as four sway fenders, four loadout pads and four deck support units (DSU).
Olivier Beauclair, Director for Platform Transportation and Installation at PAPE, comments: "Having worked closely with Trelleborg to great success on previous projects, we know that they're able to supply proven quality solutions with considerable ease of use and offer quick turnaround times – both imperative for a high stakes project like PETRONAS' NC3. This meant that we had no hesitation it was entirely suited for the project."
"In addition, Trelleborg site service engineers were able to provide supervised on-site support, ensuring a seamless LMU installation within the topside of the Central Processing Platform."
Performed at the fabrication yard prior to the floatover process, the LMU installation provided PAPE with assured and risk-free performance before the floatover operation commenced.
Vincent Tan, Sales and Marketing Manager at Trelleborg's engineered products operation, says, "At Trelleborg, we aim to support every aspect of customer projects with a fast response and high quality solutions, whilst making sure we meet all delivery schedules and site requirements."
"With a global reach and local support, we're able to provide exactly that. Our manufacturing facility in Singapore ensured that PAPE had the local 'feet on the ground' support, whenever it was needed," adds Tan.