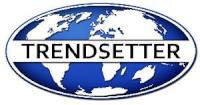 Trendsetter Engineering, Inc. has announced the recent award of multiple contracts to design and manufacture subsea production equipment for Noble Energy's Leviathan Project, a large natural gas field development in the Eastern Mediterranean Sea off the coast of Israel.
Trendsetter's scopes of work include multiple clamp connection systems, subsea distribution equipment, MEG filter modules, 2-inch connection systems and subsea manifolds. Equipment deliveries begin in late 2017 through late 2018.
"Trendsetter is pleased to be a part of this high‐profile project, and we are delighted to continue our excellent working relationship with Noble Energy, " says Tony Matson, Engineering Director of Projects (Trendsetter Engineering) and Program Director for Trendsetter's Leviathan team. "We are proud of the confidence Noble Energy and their partners have placed in Trendsetter, and we look forward to delivering them the highest quality subsea equipment. Leviathan is a world class project for our industry and for the state of Israel, and we will do our part to ensure a successful execution."
Trendsetter is a global provider of specialized subsea solutions to the offshore oil and gas industry covering all phases of operation from exploration through abandonment.