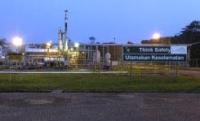 Triangle Energy (Global) Limited announce SKK Migas has extended Triangle's appointment as the operator of Pase Block for six months from 24 February 2014.
Triangle continues to work with the Aceh Government to facilitate the award of the Pase PSC to Triangle and PDPA joint venture company, APGE.
Since 2009 Triangle has successfully operated and produced gas from the Pase field and continues to abide by all SKK Migas requirements to operate the PSC in a safe manner with zero incidents.