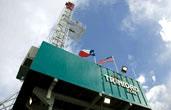 Trinidad Drilling Ltd. and CanElson Drilling Inc. have entered into an arrangement agreement to combine both Trinidad and CanElson's premier contract drilling fleets pursuant to a court approved plan of arrangement to create a stronger, more diverse North American drilling company with growth prospects internationally and greater scale and resources. The combined company will operate one of the newest and largest fleets of oil and gas drilling rigs in North America with a combined total of 163 gross land drilling rigs, including eight international rigs under Trinidad's joint venture.
Summary of Transaction
Under the terms of the Transaction, Trinidad will acquire all of the issued and outstanding common shares of CanElson in exchange for a combination of cash and Trinidad common shares. CanElson shareholders will, for each share held, have the option to receive, subject to an aggregate maximum cash payment by Trinidad of $50 million: •1.0631 Trinidad Shares; or •$4.90 in cash
In the event that the CanElson shareholders elect to receive more than the Maximum Cash Consideration, a pro rata adjustment will be made such that the aggregate amount of cash to be paid to the CanElson shareholders will not exceed the Maximum Cash Consideration.