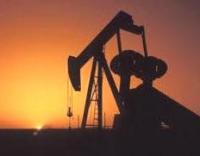 Trinity has commenced drilling operations at its TGAL-1 exploration well which lies within the Galeota license offshore the east coast of Trinidad. This well was previously referred to as GAL-25. Trinity is operating the well and holds a 65% working interest in the prospect.
The TGAL-1 well is targeting an up-dip extension of the Trinity operated producing Trintes field. Drilling operations are being undertaken utilising the Rowan Gorilla III jackup rig and the well will be drilled vertically to a total depth of 6,500 ft in order to test nine stacked reservoir sands.
Three reservoirs are the primary targets, the M, N and O sands, all of which are made up of high quality sandstones that offer the potential for large reserves and high recovery factors.
Management estimates the TGAL-1 well is targeting gross unrisked P50 prospective resources of 32 mmbbl with a chance of success estimated at 64% in each of the primary reservoirs. The well is expected to take 30 days to drill.