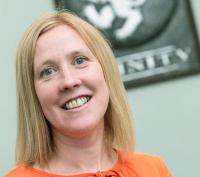 International asset specification, hotelkeeping and catering provider Trinity International Services has promoted Rachel O'Donnell to HR director, as the company strengthens its senior management team.
Ms O'Donnell has more than a decade of experience in human resources, having begun her career as a deli assistant with major supermarket chains in Aberdeen, before moving to Trinity International Services in December 2013, initially as HR manager.
Since then Ms O'Donnell has led recruitment activities for the company across its UK, German and Norwegian operations, carrying out a wide ranging review of training requirements and processes including the publication of new staff manuals, and supporting Trinity's board of directors.
Stuart MacBride, chairman of Trinity International Services, said: "Trinity's strong global reputation is founded on the capability of our people, and our continued investment in them ensures that we can continue to deliver services of the highest standard to our customers.