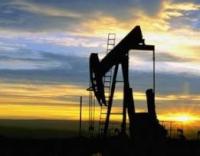 Trinity Valley Energy Corp. has been advised by Anderson County Land Company (ACLC) of the completion of drilling of 10 core holes in the Days Chapel Enhanced Oil Recovery (EOR) Project ("Days Chapel" or the "Project"), located in Anderson County, East Texas approximately 110 miles southeast of Dallas, Texas.
ACLC collected 170.5 feet of oil saturated core from the Carrizo formation and an additional 52.5 feet of core from the deeper Wilcox formation. Three of the 10 locations were drilled through the Carrizo (depth varying between 550 and 650 feet) to the deeper Wilcox (900 to 1,400 feet) which is productive in the area. Additionally, composite logs were taken at each location.
The recovered core has been delivered to Weatherford Laboratories in Houston where it has been slabbed, photographed for black-light analysis and gamma scanned. It is being analyzed for porosity, oil saturation and water saturation. Completion of the laboratory analysis is expected in early November 2013.