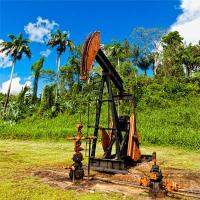 Trinity Exploration & Production provides an update on its Q3 operations.
During the third quarter, Trinity's net production averaged 3,619 boepd with current production of 3,845 boepd following successful workover activity.
West Coast Net Q3 2014 production averaged 596 boepd and current production is 620 boepd. Workover operations for the ABM-151 and the ABM-150 wells will be completed when negotiations are finalised with a JV partner on a rig sharing arrangement.
Onshore Net Q3 2014 production averaged 1,923 bopd. Since the quarter end, Trinity has undertaken a successful recompletion at the PS-575 well in the WD-2 field which has added c. 200 bopd. Current onshore production is 2,115 bopd.
East Coast Net Q3 2014 production averaged 1,100 bopd. Current production at the Trintes field is c. 1,110 bopd. Production at the Trintes field was in line with forecast, and has continued to be so.