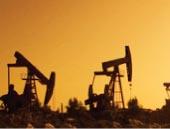 The Directors of Triple Energy Limited are pleased to provide the following update on activities and the progress of the Company's strategic investment process:
Drilling Locations
The Aolong Joint Venture (80% profit interest to TNP) and CBM-specialist drilling company
Beijing JiuZun Energy Technology Co Ltd (JiuZun) have now completed a review of the optimum locations for the next two wells.
One well will be drilled in the Yishin area (~ 2 kms from the previous well) and the other in the Bird Mountain area.
Both Longmay Mining Company and the Aolong Joint Venture have approved the locations.
The drilling staff from the drilling contractor have been on site for the last two weeks to confirm the well locations and land access and site preparation activities are well advanced.