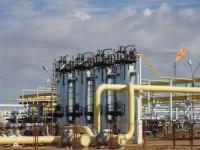 Tristan Oil Ltd. (Tristan) announced that parties associated with Tristan, including its shareholder Anatolie Stati, along with Gabriel Stati, Ascom Group S.A., and Terra Raf Trans Traiding Ltd. (the Claimant Parties), secured an award of $506 million, plus interest (the Arbitration Award), in their arbitration against the Republic of Kazakhstan for breach of the Energy Charter Treaty (the Arbitration).
The Arbitration arose following Kazakhstan's seizure of the Claimant Parties' investments in Kazpolmunay LLP and Tolkynneftegaz LLP, which are Guarantors under Tristan's Senior Secured Notes due 2016 (the Modified Tristan Notes).
The Claimant Parties brought their Energy Charter Treaty claim after Kazakhstan seized their oil and gas exploration and production businesses and took over their operations in 2010. In fact, the Claimant Parties' problems with Kazakhstan had begun in late 2008 when more than half a dozen different government agencies carried out a number of burdensome inspections and audits of the companies' businesses.