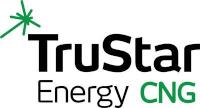 TruStar Energy, in conjunction with Arizona-based D.L. Withers Construction, is excited to announce the award to refurbish the City of Tucson's existing CNG fueling station.
TruStar Energy, under contract from D.L. Withers, will handle the construction of the station refurbishment, intended to give the existing 20-year-old station a complete facelift. This will modernize the current station's 3,000 psi fueling system to the newer industry standard of 3,600 psi as well as develop a 90-truck time-fill fueling area, allowing for more capacity and faster fueling.
"The existing plant is at the end of its useful life and city administrators felt it was time to upgrade, given our intention to continue our fleet migration to CNG," said City of Tucson Senior Engineering Associate, Brian Conte. "We currently have 45 CNG transit buses fueling and have plans to expand our Refuse Collection fleet to 90 trucks – so the station upgrade is essential."
The City of Tucson was an early adopter of CNG as a replacement fuel for diesel and the 20-year-old station has witnessed many growing pains relating to earlier engine designs and fueling system components.