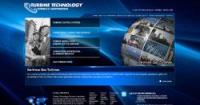 Turbine Technology Services (TTS) will attend the 2015 7F Users Group Annual Conference in Denver, Colorado. The 7F Users Group Annual Conference is of key importance to the power industry, with over 2,000 7F gas turbines currently in operation worldwide in power plants and other facilities. At this conference, TTS will be able to connect with and educate users about how they can maximize the performance and reliability of GE 7F gas turbines.
"TTS has an array of products and services targeted to the GE 7FA market, specifically addressing compliance, reliability and availability for the maturing 7FA fleet," said Frank Hoegler, VP of Sales for the Americas at TTS. "Since natural gas now accounts for approximately 40 percent of power generation in the United States, the GE 7FA is the workhorse of large combined cycle power generation."
TTS will host a live demonstration of their Turbine MOnitoring System (TMOS) human machine interface system at the conference at booth #22, May 13 at 7:00 pm. The TMOS system features significant improvements in functionality and reliability via installed HMI systems, while facilitating cyber security compliance and reporting.