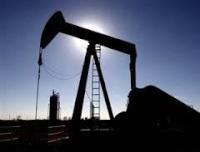 Athlon Energy's Howard County horizontal well, Tubb 39 #5H (100% WI) was successfully drilled and completed using a 30-stage hybrid fracture stimulation over a perforated lateral length of 6,705 ft. in the Wolfcamp A zone.
The well flowed naturally prior to installing artificial lift and achieved a peak 3-phase 24-hour IP rate of 2,351 BOE/D (77% oil) and a peak 3-phase 30-day rate of 1,594 BOE/D (73% oil).
The production rate on the Tubb 39 #5H is currently tracking well above Athlon's previously disclosed Howard County horizontal Wolfcamp type curve EUR of 625 MBOE for a ~7,500 ft. lateral. Additionally, the Tubb 39 #5H is performing similar to Athlon's second Howard County well, the Williams 17 #3H, with approximately 1,000 ft. less lateral length and the Company believes it represents the highest normalized 30-day initial production rate of any reported horizontal Wolfcamp well on the east-side of the Basin.