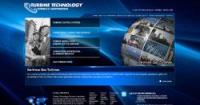 Turbine Technology Services Corporation (TTS) will be exhibiting at the 2013 7EA Users Groups Annual Conference, which will be held at the Hyatt Regency Monterey Hotel and Spa on Del Monte Golf Course on October 22-24, 2013.
In addition to securing a presence with a booth at the 7EA Users Group, TTS will be participating in a roundtable on the topic of "Control Upgrade/Reliability for Legacy Systems" where Ricky Morgan, Vice President of Engineering at TTS and a partner in this turbine engineering firm will be participating in this forum.
The MS7001EA (7EA) is a heavy gas turbine manufactured by GE that has become a staple of power generation plants worldwide, largely due to its exceptional performance and efficiency in industrial and cogeneration operations—and the need to optimize and modernize existing turbines has created a healthy aftermarket.
Legacy systems fall short of delivering the performance needed for increased demand and TTS offers enhancements that bring potentially-outdated technology up to par—at a considerable savings when comparing it to OEM upgrades.