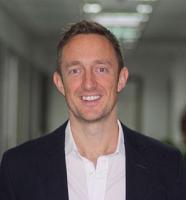 In partnership with ESNAAD-PJS, environmental solutions provider, TWMA, has celebrated reaching one million incident free man hours on the ZADCO UZ750 project in Abu Dhabi.
The milestone was achieved on operations spanning four artificial islands – North, South, Central and West.
Wright Massey, Senior Manager – Island Drilling and Completions, at ZADCO says, "ZADCO and TWMA have very similar values with respect to performance and safety. When safety comes first, the highest level of performance follows and we are delighted that this is how TWMA's operations have been undertaken. Despite multiple service providers and complex operations on very congested islands, TWMA's leadership in safety and performance is recognised as among the best on the project, and is sincerely appreciated by ZADCO and the shareholders. The TWMA island team sets the example for all of us to follow and we would like to congratulate them on this fantastic milestone."
The project's work scope involves a full spread of environmental and drilling waste management solutions including treatment of NAF drill cuttings, with TWMA's award-winning TCC RotoMill® technology.
Commenting on the company's commitment to safety, TWMA's General Manager – Abu Dhabi, Robbie Pond, says, "We're extremely proud of our relationship with ESNAAD and ZADCO and I'm delighted that our safety achievements have been recognised by Mr Massey. These projects involved approximately 230 employees and so this milestone is a credit to those working in the field and observing safe practice. One million man hours, working in this challenging environment is a fantastic achievement. ESNAAD TWMA continues to promote a strong safety culture across all our operations and keeping our people safe is our first priority."