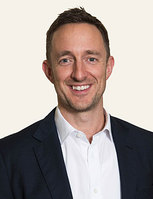 International well returns specialist, TWMA, will present a technical paper at a session hosted by the Society of Petroleum Engineers (SPE), during this year's ADIPEC.
The paper, which was co-authored with ZADCO, will discuss the handling, processing and recycling of drill cuttings at source, using TWMA technology which complies with zero discharge legislation. The talk will focus specifically on ZADCO's operational and situational challenges and reasoning for selecting TWMA's TCC RotoMill® to process drill cuttings on the four UZ750k artificial islands in Abu Dhabi.
The TCC RotoMill, TWMA's proprietary thermal technology, is used to treat non-aqueous based fluid (NAF) drill cuttings into three constituent parts – recovered oil, solids and water. The recovered oil is recycled and reused back into the drilling fluid system, whilst the recovered solids and water can be reused in certain applications or disposed of in line with local legislation.
The presentation will highlight why the TCC RotoMill was selected after the drilling programme, well profiles and the volume of material that would be generated throughout the long-term drilling campaign, were considered. The presentation will also explain how this solution allowed ZADCO to optimise its drilling programme whilst meeting and exceeding the Environmental Impact Assessment guidelines and regulations set by ZADCO and ADNOC.
Details of the case study will also be discussed, outlining how TWMA's services and commitment to treating the drilling returns at source, resulted in ZADCO eliminating the requirement to ship material a cumulative distance of 184,181km back to land, whilst recovering $12.7million in recovered oil across the four islands.
Delivering the presentation will be Robbie Pond, TWMA's Sales and Business Development Director, Middle East. He says, "This is a great opportunity to share with the drilling community details on the flagship project and how, with the correct planning and the right support, operators recover significant costs whilst optimising their drilling programme. The ZADCO project is a high-profile campaign with complex operations, and I am looking forward to meeting our peers in the industry and explaining how our solutions have supported ZADCO's ambitious drilling activities because it is a fantastic case study."
TWMA and ZADCO's presentation, "Processing and Recycling Drilling Cuttings at Source – Technology and Services Adhering to Zero Discharge Legislation", will be delivered as part of the Drilling and Completion Technology Technical Session on Thursday 16 November.