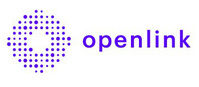 Openlink, the global provider of trading and risk management solutions to the energy, commodities, corporate, and financial services industries, has announced it has won the Energy Risk Asia "E/CTRM Software House of the Year" award for 2017. This is the second consecutive year Openlink has won the award and follows a longstanding commitment to the region, its continued commercial success and its pioneering work in the Cloud.
Openlink collected the prestigious title at an award ceremony in Singapore following an extremely successful year. Deals that contributed to the win include one of Japan's largest LNG (liquefied natural gas) importers, a top-tier Japanese utility and a major LPG (liquefied petroleum gas) player in Korea, showing Openlink's commitment to expanding its asset class and geographic focus.
Commenting on the win, Craig Bennett, Managing Director Asia-Pacific says, "We're delighted to have won such an award from Energy Risk. It's a testament to our commitment to the region and our investment in improving both our product offerings and our services. We understand the challenges and opportunities our clients face and our work this year in the Cloud has helped them navigate these using some of the most advanced ETRM systems in the world."
Openlink has supported companies in Asia as they have looked to take advantage of market opportunity and underlying structural shifts. One such shift has been the leap towards deregulation in the region's energy markets. Japan, in particular, has liberalised its energy markets, leading to Openlink's deal with one of the largest utilities in Japan.
The utility was looking to take advantage of deregulation by setting up a new, cross-asset trading subsidiary. The need for a full front-to back ETRM solution combined with rapid deployment without a large IT footprint, meant the utility was the ideal candidate for Openlink's new Cloud offering. The solution successfully allowed the company to manage risk in real-time, but also provides the flexibility to add new price models at a stroke, or to extend to new users and trading desks as the company expands. This sets a standard for what's possible for full-suite ETRM in the Cloud and acts as an exciting template for what's possible in years to come.
Openlink's APAC team is now over 100-strong, with staff based in Singapore, Australia, Malaysia, and India, including engagement directors that oversee projects from sales execution through to go-live and beyond.
Craig Bennett continues, "The Asian energy and commodity markets are at a real turning point. Global and regional economic trends coupled with deregulation mean the next few years will offer both challenges and opportunities in abundance. We look forward to being the E/CTRM partner of choice to companies looking to thrive in tomorrow's markets."