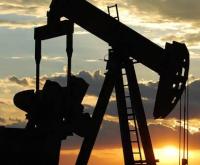 TXO has subscribed £200,000 in cash to increase its interest in Oil Recovery Services Limited ("ORS") from 15.1 per cent. to 25.1 per cent. of the enlarged issued shares of ORS.
ORS has recently been awarded a contract of works by the Grand Bahama Group Limited and expects to commence work in Freeport, Bahamas this month.
ORS has also recently started work on a contract to remediate ship slops and waste oil for the local authorities in Istanbul, Turkey in order to provide a suitable supply of oil to local power stations and industrial clients.
Tim Baldwin, Chairman, commented,"We are delighted to have increased our equity interest in ORS at such an exciting stage in its development. The exercise of our option will give ORS the working capital to further its pursuit of contracts that it has in negotiation".