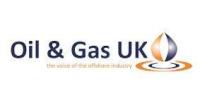 Oil & Gas UK says that oil and gas production from the UK Continental Shelf (UKCS) is set to rise for the first time in 15 years, according to provisional figures from the Department for Energy (DECC).
The improved performance is believed by Oil & Gas UK to be partly due to production from the large Golden Eagle field, which only started producing in November 2014, as well as stronger delivery from existing assets.
The latest news on the UKCS comes one month ahead of the publication of Oil & Gas UK's Economic Report 2015, which is an annual guide to the current health and future prospects of the UK offshore oil and gas industry.