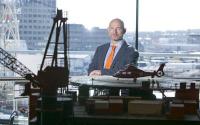 Recent estimates suggest that shale gas alone could potentially provide over a third of total UK consumption by 2020, reducing dependency on imported gas up to 27% by 2035. With Coal Bed Methane reserves potentially offering twice the recoverable reserves calculated for shale gas, these projections support the view that unconventional hydrocarbons should play a key role in the UK's energy future.
As the shift becomes a reality, the oil and gas industry is presented with an array of challenges – be they technical, political, logistical, environmental or "just perceived".
Technical sales director and co-founder of downhole tool manufacturer, Nemein Ltd, Lawrence Till, has a wealth of experience across the oil and gas industry and is set to examine these challenges, and the opportunities surrounding them, at a Society of Petroleum Engineers (SPE) Aberdeen presentation and dinner meeting this month.