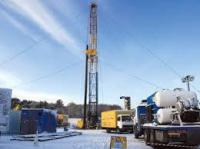 Union Jack Oil plc says that Egdon Resources plc ('Egdon') will transfer a 10% interest in Block TF38c to the Company following the announcement of the results of the UK 14th Onshore Oil and Gas Licensing Round ('Licensing Round').
In July 2015 Union Jack acquired a 10% interest in PEDL005(R), including a 10% interest in the producing Keddington oilfield, Louth prospect and North Somercotes prospect respectively.
Under the terms of the acquisition it was agreed that, Union Jack as part of the existing PEDL005(R) joint venture group, would also earn a 10% interest from Egdon in any new licence block awarded to the joint venture group, comprising Egdon (operator), Terrain Energy Ltd, Nautical Petroleum Ltd and Union Jack in the Licensing Round.