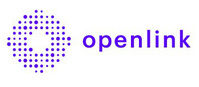 Openlink, the global provider of trading, treasury and risk management solutions for the energy, commodities, corporate and financial services industries, has announced a deal with the international energy company, Uniper based in Germany, to move its extensive energy trading and risk management (ETRM) systems into the Cloud. This marks the first fully public Cloud ETRM implementation for a company of Uniper's size and prestige.
The 700-user deal will include two applications of Openlink's system, covering front-to-back office trading and risk management support across Uniper's asset classes including oil, gas, LNG and power.
Uniper has one of the world's largest and most extensive energy trading portfolios, both to supply its broad fleet of generation assets and for proprietary trading purposes. Uniper's goal is to migrate from its current hosting facility into a future ready, fully scalable and cost effective Cloud offering from Openlink.
Having worked with Openlink on other solutions for the past 15 years, and with a new five-year partnership agreement in place since 2016, Uniper already had a trusted partner in Openlink. The timing was also perfect: Openlink has invested heavily in bringing its award-winning systems to the Cloud and developing industry-leading expertise. This meant that Openlink was able to deliver the ideal solution to include Openlink Cloud, cloud management tools and ancillary services to fulfil Uniper's requirements.
In a 3-month proof of concept (POC) project between October 2016 and January 2017 it was demonstrated that the system could provide the required featureset, security and computing power while maintaining access to historical data.
The POC showed that a Cloud-based delivery could not only match current performance, but significantly improve it, for example by accelerating end of day batch processing along with allowing intra day calculations that would not have been possible on premise. The solution was also shown to lower the total cost of ownership by enabling Uniper to only pay for what it needed, scaling to suit requirements all this in combination with a sophisticated security stack and integration into the Uniper downstream systems.
As is typical for a utility of Uniper's size, the existing system included highly customised physical and virtual components and bespoke user interfaces.
"There are a lot of challenges in recreating highly customised software ecosystems completely in the public Cloud," says Rich Grossi, CEO at Openlink. "However, we've built a robust Cloud environment at Openlink and we're confident it is up to the task. The fact that Uniper agrees is testament to the power of our Cloud offering."
"Uniper is at the centre of the global energy markets," says Marco Scherer, SVP Sales and Trading IT at Uniper. "Our traders need the very best technology underpinning their actions to ensure we are always managing our risk responsibly. To be able to do so while reducing IT spend and increasing performance is a hugely attractive proposition. With Openlink Cloud, we will be able to even better support the Uniper Business activities and our future Business developments with this future proven, scalable and pay-per-use Cloud solution."