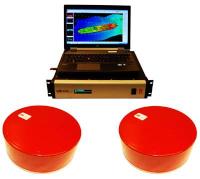 Unique Group (UG), in association with Kongsberg Maritime and Bayanat for Mapping & Surveying Services is conducting an unprecedented survey event in the Middle East. The event titled "Underwater Technology User Seminar 2015" is being held in Abu Dhabi, UAE from the 20th to the 22nd of April, 2015.
Bayanat provides end-to-end geospatial services for a range of businesses across diverse sectors including defence, municipality, oil and gas, transportation and utilities. Bayanat's value offering includes surveying (aerial, hydrographic, field & geodesy), spatial data management, cartography and visualization (2D & 3D) and relevant advisory services.
Kongsberg Maritime delivers a wide range of systems for dynamic positioning and navigation, marine automation, safety management, cargo handling, subsea survey and construction, maritime simulation and training, and satellite positioning. Its solutions enhance efficiency and safety throughout the whole maritime technology spectrum.