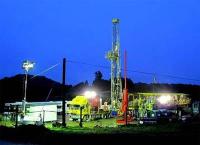 Mosman has been very active since listing in early 2014. The latest assets in the portfolio, Murchison, obtained in the last NZ licencing round, hold company-making prospective resources of 13tcf and are the predominant focus at present. The company also holds assets that could add value in the longer term (outside our 18-month RENAV window). The Australian portfolio could contribute to news flow but eyes are focused on the Murchison exploration permit in New Zealand (NZ). We initiate with a RENAV of 6.3p/share.
New Zealand developing
Mosman is undertaking exploration work in NZ's South Island. It has drilled three wells on the Petroleum Creek Prospects, a very shallow oil field where targets are on average sub-500 metres, and is currently engaged in extended flow testing of the Cobden Limestone and the Eight-Mile formations is yet to produce any meaningful results after six months of extending well testing. The new Murchison prospect, however, could yield conventional and huge unconventional tight gas developments. Prospective resources have been assessed by SRK to be in the 13tcf range (P50) and the company is planning a well for later in 2015, albeit funds of c NZ$1.5m will need to be raised.