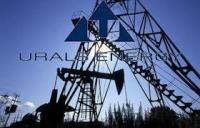 Urals Energy PCL says that Mrs Inga Srenger has notified the Board of Urals Energy (the "Board") of her decision to resign from the Board with immediate effect.
Mrs Srenger has informed the Board that her decision is due to the need for her to focus on running Petraco Oil Company LLP, of which she is the Chief Executive Officer. The Company and Petraco Oil Company LLP intend to continue their business relationship which has been in place for 15 years.
The Board would like to thank Mrs Srenger for her contribution as a non executive director.
As previously announced, it is anticipated that in the New Year two new non executive directors will be nominated to the Board by Adler Impex SA, the Company's largest shareholder. The appointment of these new non executive directors will be subject to usual checks and approvals. In the New Year, the Company will also start a process to recruit a new Chief Executive Officer, which may take some months to achieve. Once these new Board appointments are made Mr L Dyachenko, the interim CEO and Mr A Ogarev, executive director, will retire from the Board.