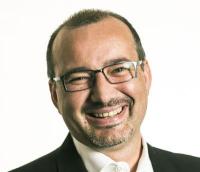 A serious lack of investment in gas storage means the current crisis in Ukraine could threaten EU energy security in the near future, said a top energy expert.
Oil and Gas consultant Daniel Prinsloo said that current low demand for gas was lulling governments into a false sense of security.
If the crisis in Ukraine continues and Russia decides to flex its political muscles, and restrict the gas to the west, there is potentially inadequate storage to meet the shortfall.
It takes five to six years to bring new underground storage and LNG terminals online and the EU needs to act now to decide who should foot the bill for the investment required to build the new facilities.
Daniel, Director of Energy and Natural Resources with financial modelling firm F1F9, explained: "The current market demand for gas is low so there is less urgency to put plans in place to reduce our exposure to gas supply issues from Russia and Ukraine.
"Just last week the former Soviet leader Mikhail Gorbachev said the world is on the brink of a new Cold War and that makes the west vulnerable to gas shortages in the future.
"If the commercial drivers for investment are not there at the moment, then EU leaders need to come together and find another way to foot the bill.
"Long-term there will always be demand for gas so who should pay for these LNG infrastructures in the short to medium term?"
To consider the investment options on the table Daniel will be hosting a webinar with Dr Yvonne Barton, an advisor on the regulation of gas markets.
Dr Barton, who has advised the European Commission on regulated access to LNG terminals, has most recently worked with Daniel on the Lithuanian Floating Regasification Storage Unit, which is currently in commissioning, and the OLT terminal offshore Italy, the first in Europe.
The webinar will be held on 3 December 2014 at 11am GMT/12pm CET. For more information and to sign up, go to www.f1f9.com/webinars
Daniel added: "We want to use this webinar to offer organisations the opportunity to obtain a greater understanding of the very real threats that the current crisis between Ukraine and Russia poses to gas supply in the EU, and how investment could be sought to reduce future volatility in gas supply.
"There is a real danger here that we are sleep walking into a gas-related energy crisis in the not too distant future and we must act now to avoid this, even if the market can't appreciate this right now."