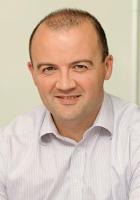 A Scottish training firm has announced a joint venture with a US-based energy company as its plans for international growth heat up.
Polaris Learning will work together with Safety Management Systems (SMS), part of Acadian Companies, to deliver a range of training courses to onshore and offshore workers in the US oil and gas industry, which will help the company secure a vital foothold in the lucrative American market and allow the business to support the global operations of existing North Sea clients.
Polaris Learning has been supported throughout this international expansion by Scottish Development International (SDI), which has provided business and marketing strategy support as well as advice on exporting services.
SMS has training centres in Houston, TX and Louisiana which have welcomed more than 134,000 students since 2011. The link-up with Polaris Learning will allow these learners to complete qualifications remotely at the click of a button, through the Scottish firm's online and blended learning portal, PLUS. Polaris Learning staff will provide additional support through webinars, video conferencing and email.
Courses initially on offer will include assessor, verifier and leadership management training along with a range of practical and work-based certificates, aimed mainly at large drilling and marine companies. It is expected that additional services, particularly around competency management, will be introduced to US learners as the relationship develops.
Keith Adam, managing director at Polaris Learning, says, "Breaking into new markets whilst working with other well-respected training providers ties in with our wider growth plans, which has seen our company work in an ever-increasing number of international locations over the past 12 months. Safety Management Systems is a major player in the US training sector so we are extremely pleased to be working so closely with an established partner to bring our knowledge and experience to bear for individuals working in the country's energy industry."
"This link-up is an important first step and we expect to secure a number of key clients for our range of training courses within the first year of this collaboration. To begin with, the scope of our agreement will cover the US only but we are hopeful this could lead to further opportunities in Canada, Mexico and South America," adds Adam.
Marc Pretorius, training manager at Safety Management Systems' Houston training facility, says, "We first approached Polaris Learning as a training partner based on its track-record and reputation for providing high-quality training courses to clients in the oil and gas industry. The synergies between the two companies made this the right fit for both parties so we are excited about the potential this agreement brings, particularly in terms of the ability to offer our clients a bespoke online learning experience. This service will perfectly complement our company's existing range of practical assessments and qualifications to give the end-user greater flexibility when it comes to completing qualifications and assessments."