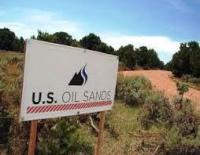 US Oil Sands Inc. announced the appointment of Mr. Mark H. Brown, P.Eng. to its Board of Directors, effective immediately.
Mr. Brown has over 30 years of experience in the energy and resource industries, 25 of which have been focused on the engineering, procurement and construction management (EPCM) side of the oil & gas industry.
Most recently, Mr. Brown was one of the co-founders of Seven Generations Energy Ltd. (Seven Generations) and was employed from its inception as Director, Technology. Mr. Brown retired from full-time work with the company in 2012.