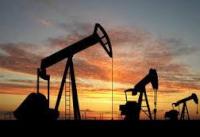 Gaffney, Cline & Associates (GCA), the global oil and gas advisory firm, has instituted a new weekly commentary and tracking service looking at US onshore and Gulf of Mexico (GoM) rig activity.
Based on the Baker Hughes rig count it will highlight the reported week on week changes, and compare these to the evolving fall seen in 2009 during the financial crisis.
Figures released on 9 January 2015 confirmed a fall of 60 in the onshore rig count, the largest weekly drop since early 2009. The count has now declined by 180 from a year high of 1,876 in November 2014 to 1,696.