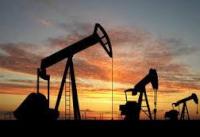 The Gaffney, Cline & Associates (GCA) Oil & Gas Monitor, launched on 9 January 2015 to track onshore and Gulf of Mexico (GoM) activity in the light of the oil price crash, reveals further rig count drop. It continues to follow the decline seen six years ago in the 2008-2009 oil price crash.
The Baker Hughes rig count showed a sharp fall of a further 85 in the US onshore total, double that of the previous week, with this now having declined by 382 from a 2014 high of 1,876 in November down to 1,494 on January 30, 2015.
The GCA Indices for rig count and oil price are a comparison of today's data with the average in the three-month period April to June 2014. Changes this week places the GCA Index for US onshore rigs at 83, compared to 88 the previous week.
The fall in the rig count appears to have sparked a late day, US$3/Bbl to US$4/Bbl, rally in oil prices with the GCA Index for Brent climbing four points to 48 at close, although it had tracked fairly flat during the majority of the week as it had for the two weeks prior to that.