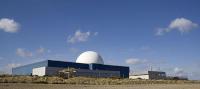 Corporate Risk Associates (CRA) has been awarded a contract to deliver PSR safety factor authoring support to the Third Periodic Safety Review (PSR3) for both the Hartlepool and Heysham 1 Advanced Gas-cooled Reactors (AGRs). The win comes on the back of a recent contract announcement with the same utility to perform a technical review of a reliability analysis developed for upgrades to the Process Control System at Sizewell B which is being carried out by nuclear power company and technology provider to the site, Westinghouse Electric Company.
Speaking about the latest contract win, Hugh Stephenson, Principal Consultant and manager of the support agreement between CRA and EDF Energy says, "For a decade and a half CRA has delivered numerous Probabilistic Safety Analysis support studies for the entire fleet of nuclear power stations owned and operated by EDF Energy. This means we have considerable knowledge of the design and operation of plants such as Hartlepool and Heysham 1."
"The award of this contract very much reflects this expertise, acknowledges the multi-disciplinary skills of the CRA team and spotlights the company's increased provision of traditional PSR safety factor authoring support to both UK and overseas clients, to compliment the Probabilistic Safety Analysis services for which we have gained our reputation," adds Stephenson.
Delivery of the contract requires the CRA team to author a PSR3 "Safety Factor" report on "plant design" that will ultimately form part of a wider PSR3 submission to the Office for Nuclear Regulation.
The work will involve a broad range of activities including investigating processes at both plants and liaising with both technical and process experts as well as analysing the risk and impact of these findings.
The CRA team will work closely with the EDF Energy Limited Technical Leads to ensure work meets pre-defined requirements and provides evidence and analysis in support of key points put forward, in line with guidance provided by the International Atomic Energy Agency.
The consultancy has a long standing relationship with the energy giant, carrying out, on average around 20 projects a year across its existing nuclear power plants and which – amongst other work streams – involves annually maintaining and updating the Probabilistic Safety Analysis models to take account of operational experience feedback, reflect changes to the plant and safety case as well as helping to ensure that models meet international best practice.