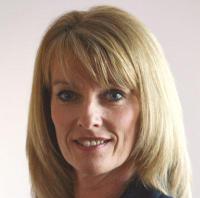 V.Group has appointe Sheila Armstrong as Head of Communications. Based in the company's V.Ships office in Glasgow, Sheila will report directly to Executive Director, Bob Bishop.
The new position has been created to enable V.Group to effectively communicate its values and brand promise: Performance assured to its customers and stakeholders.
Previously Head of Communications at Inchcape Shipping Services, Sheila brings to the role a wealth of communications experience primarily gained in the maritime services sector.
Commenting on Sheila's appointment Bob Bishop stated: "V.Group is delighted to welcome Sheila Armstrong to the team. Her background and specialist communications knowledge will provide V.Group with a valuable asset and will enable the Group to communicate its progress as we drive the business forward."
Said Sheila Armstrong: "I am delighted to be joining V.Group in this exciting new opportunity and support the business to achieve its ambitious objectives. I am particularly looking forward to engaging with a new team in a new area of the maritime service chain while retaining existing relationships developed over many years."